---
Fine Tone String Quartet, ie? ...
---

Dobry Ton (Fine Tone) is a prestigious string quartet. Featuring laureates of numerous musical competitions and members of exquisite orchestras, who over the years climbed the ladder of musical education, achieving artistic maturity to - by combining strengths – create an ensemble in which the flow of inspiration and exchange of experiences, fruit extraordinary performances of highest standard.
Fine Tone's music is a guarantee of professionalism.
We sometimes allow ourselves a hint of madness: performing live instils us with sincere enthusiasm.
First and foremost, however - we focus on quality.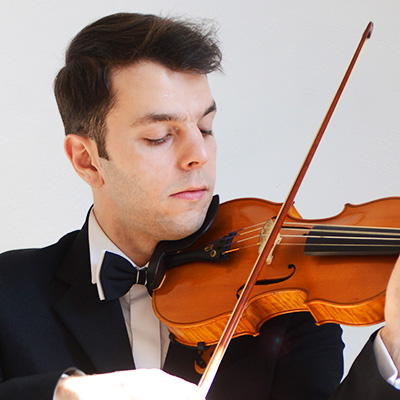 Krzysztof
---
---
Ensures that the band sounds "just right". Dead keen on both sound and detail. Winner of many significant competitions and a Minister's of Culture and National Heritage scholarship. Participated in numerous events of international importance and rank. When he dreams, it is either about his performances, that he is performing or that he will; makes it seem that there could not exist anything else that he would do. In a word – musician!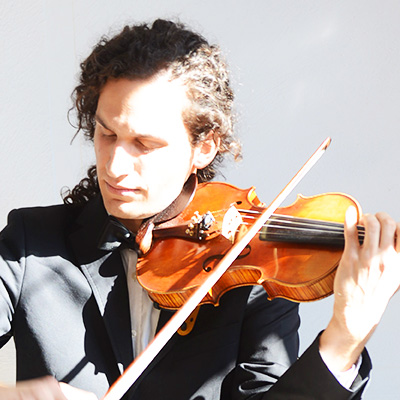 Piotr
---
---
Due to his cheerful nature, it is most often Piotr who arranges everything. Loves traveling, always bringing back a hefty number of photos and videos, which he later uses in his music videos. That is because Peter is also a music producer, a multi-instrumentalist who composes, records and mixes, helping talented vocalists to spread their wings. Peter also teaches multiple instruments to both the young and elderly, beginners and more advanced players: A true one man orchestra.
Aleksander
---
---
The most "classic" violinist in the band: scrupulous and conscientious, professional in every way. Member of the prestigious Beethoven Academy Orchestra, supporting cooperation with many leading orchestral ensembles in the country. Avid soccer fan (fond of FC Barcelona), also, interested in history, and - most importantly - our driver ;)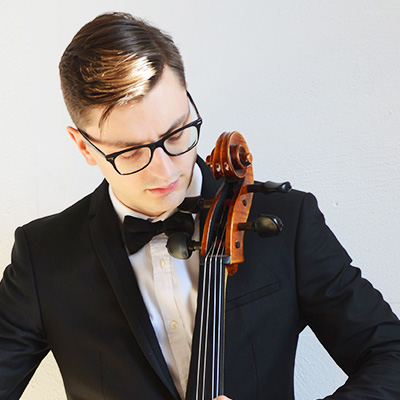 Dominik
---
---
If we say that you can find in someone's character a "note of insanity", then Dominik bestows an entire symphony. A globetrotter. Tapped his fingers in every genre, especially when it comes to the field of entertainment music. Excellent improviser and arranger. Spicing up every performance - to his approach (at least in 1/4th) Fine Tone owes its original sound.